Introducing Esprit Lifestyle Communities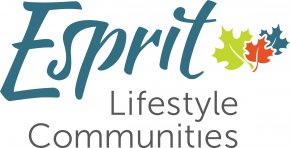 We are pleased to announce the official launch of Esprit Lifestyle Communities, Extendicare's newest brand. Esprit LC owns and operates Independent and Assisted retirement homes, as well as standalone and integrated Memory Care communities.
With six communities in operation, another scheduled to open this fall, and three more under development, Esprit Lifestyles is growing fast. We are so proud to introduce this brand, and extremely excited to carry on Extendicare's mission of 'helping people live better.'
To find out more about our communities, please visit espritlifestyle.com.
For media inquiries, please contact:
Sofia Mavumba
Communications Manager,
Extendicare/ Esprit Lifestyle Communities
Tel: 905-470-5494